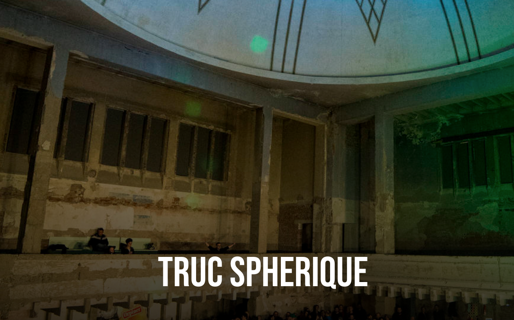 Pilot project 6. Mind the gap  (Truc Spherique in Zilina, Slovakia)
The Mixability Workshops.
Participants in the two workshops were from different cultural organisations;  Municipal Theatre Zilina, Puppet Theatre Zilina, Zilina Chamber Orchestra, Zilina Regional Library, Stanica(Truc sphérique) and Nova Synagoga. Stakeholders participated from the social field - the professionals who are working with specific groups - e.g. people with visual and hearing challenges, people with muscular disorders, people working from the Roma community, with families in need - facing extreme poverty, facing CAN syndrome, psychiatrists, LGBTQ+ activists, psychologues, people working with people without home and so on. Discussions were around opening the cultural institutions towards persons dealing with any kind of barriers to participate in cultural and community life. The workshops discussion covered the following points:
1) the pilot project details and the values that this project (the theatre) should have.
2)the best practices that can be adopted in the project.
3)Suggestions of new ideas that can be used to decrease barriers at cultural institutions.
Read also the article:
Challenge
Supporting institutions working with mental health in addressing existing mental and physical conditions and barriers among and between citizens through cultural activities and creative education.
Project Question
How can cultural and artistic activities nourish individuals' mental well-being conditions by providing a holistic and collaborative care practice together with organisations in different sectors?
Actions
TEH member Truc Spherique (TS) collaborates with various organisations from different sectors to organise cultural and creative activities to nourish citizens' mental well-being. Over the last 20 years of the organisation's history, they have organised multidisciplinary activities such as early intervention for post-adoption support for kids and their families, a festival for people with mental disabilities, workshops for kids dealing with extreme poverty, non-formal education for kids, inclusion activities, to support LGBT community and other community events.
Within the framework of this project, TS will collaborate with other local NGOs (e.g. Foundation Land of Harmony, NGO Rozum a Cit and NGO Zaintegro) to build an experimental cultural and creative education programme with kids and adults with mental disabilities. The programme will be called "Mind the gap" (MtG), which will build on existing collaborations and practices with an aim to nourish the mental well-being of participants of the programme and to inspire other cultural organisations in Slovakia and Europe to open-up for the inclusion of people with mental disabilities.
The programme will have three stakeholders workshops to co-design three focus groups that will eventually be utilised to design three creative workshops (theater and visual art) as a method of testing the inclusion programme. The MtG aims to emphasize the difference between traditional mental health practices (i.e. art therapy) and holistic mental well-being practices in terms of  settings  where method is applied  (public, cultural venue) and design of the application (process) of the method.
The objectives of MtG are:
exploring barriers that people with mental disabilities deal with to be more involved in professional art creation or into activities of cultural centers.
building with cross-sectoral collaborations around the topic of mental well-being and inclusion.
testing hands-on methods on the grounds d) raising awareness within the network of cultural centers in Slovakia and Europe about inclusion of people with mental handicaps.
understanding the effects of cultural and creative activities in nourishing mental well-being of individuals and breaking barriers in society.
sharing learning from MtG development on European level (e.g. hosting a sharing session  and  summarizing the best practices  into a short written manual for other cultural centers in Europe on how to be more inclusive towards the people with mental handicaps).
Outputs
3 workshops with local  stakeholders (10 local stakeholders in each workshop)
3 focus groups (5 persons in each group)
3 creative workshops with 20 participants in each workshop
Impact
Testing holistic methods with culture and arts to improve well-being of  citizens with mental disabilities,  Exploring the understanding of what mental being is, Increasing awareness about the role of culture and arts in addressing social cohesion of people with mental disabilities.