Cultural spaces can be difficult to visit if you have a disability, are a minority or from a socially excluded group. This summer, on 7th and 8th of June, the independent cultural venue Nova Synagoga in Slovakia held workshops with the objective of opening cultural spaces to these groups and other people who might have trouble visiting these places.
Rather than working with inclusion, the organizers choose to focus on the mixability approach. This method does not only work with the integration of people with one specific disability but strives for a greater openness and integration for anyone.
Together, the participants worked on identifying barriers and opportunities for the opening of cultural institutions to the widest community possible. The event also explored the possibility of testing ideas, future implementation schemes, good practices in the sector and beyond, and possible partnerships.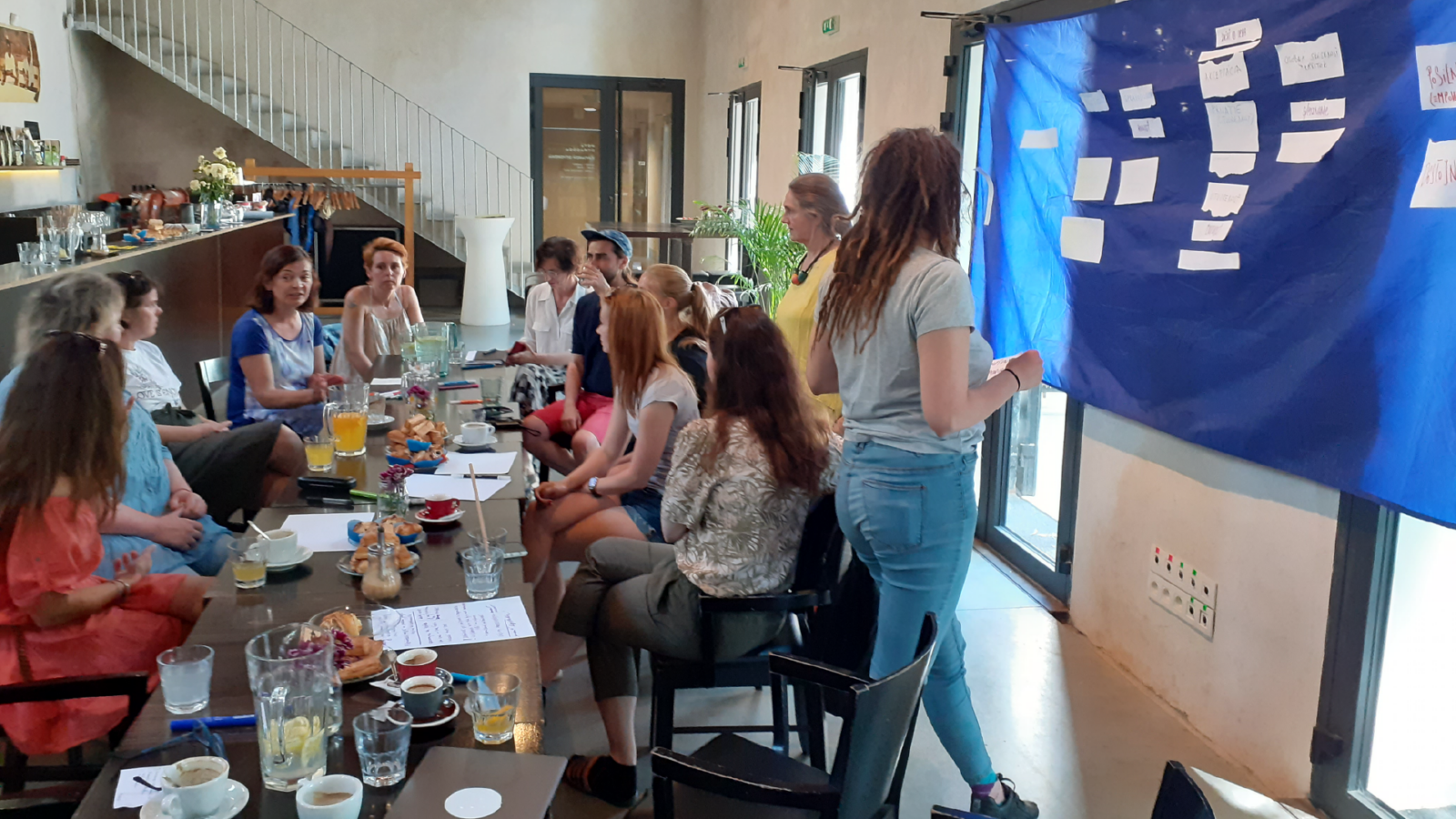 Nova Synagoga is part of Trans Europe Halles (TEH) a network of Europe-based grassroots cultural spaces. This workshop and the initiative (under the working title 'Mind the Gap') was supported by CultureForHealth a project that TEH is partner in. CultureForHealth is supported by the European Commission and aims to promote closer collaboration between culture and health.
The workshop leader Soňa Holúbková has studied psychology in Prague and has profound experience in working with people with disabilities. She has worked in the third sector improving quality of lives of people with disabilities for many years. Since 1990, she has been the founder of the International Festivals of creativity with a 30-year tradition - Jašidielňa (Jolieworkshop) and Inter Nos (Between us).
More information: https://www.novasynagoga.sk/event/1307-mixability