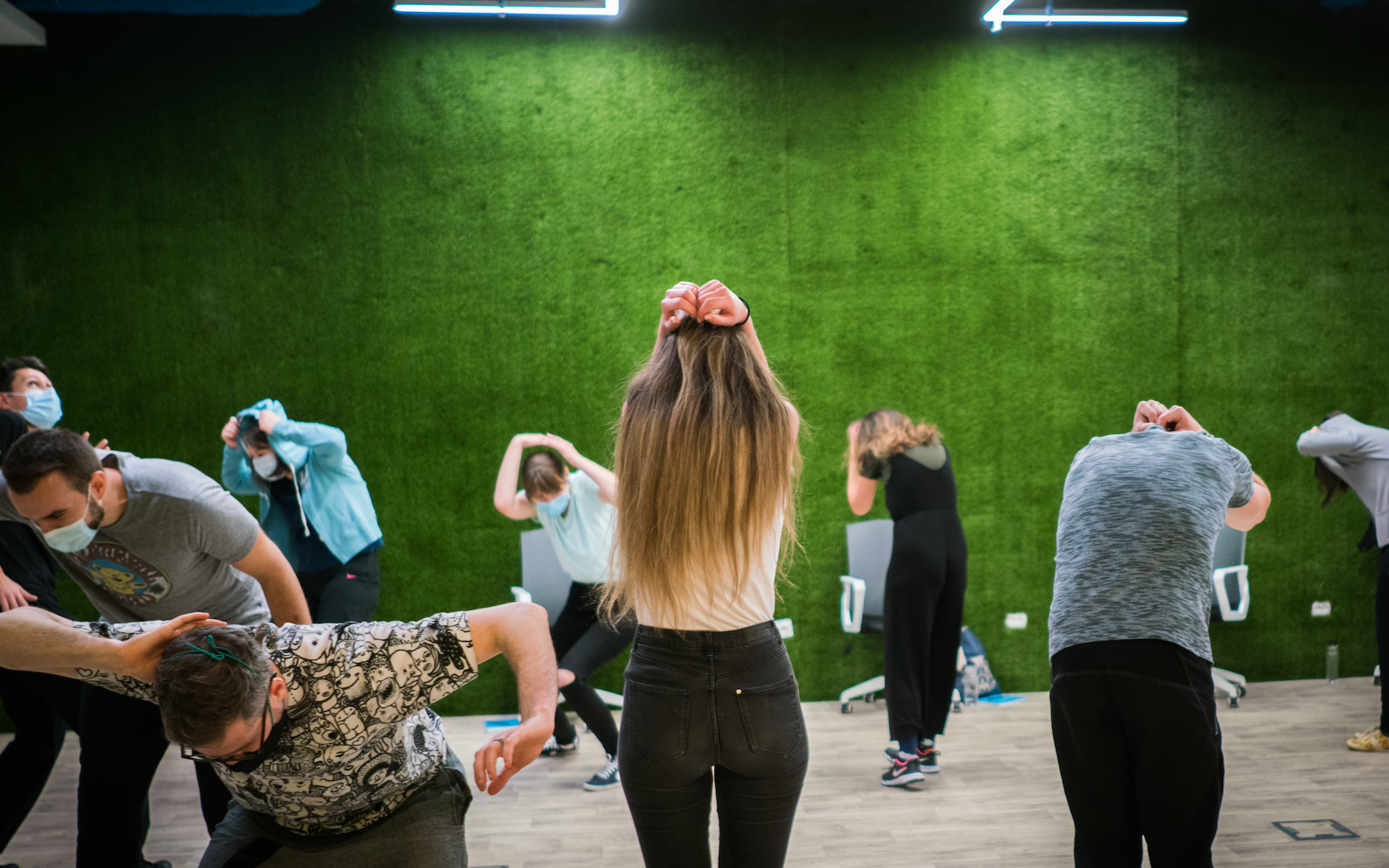 Photo: Ioana Ofelia, Komiti
About The Initiative
The pandemic raised many questions about the shifts in the working environment, the emotional and mental well-being of workers from all fields, and the advantages and disadvantages of a mass-applied work-from-home system.
In a context charged with negative emotions and a general state of instability and anxiety, "Overcoming Burnout through Arts" came as a way to help people improve their health and well-being by using the arts. During the autumn of 2020, the Cluj Cultural Centre implemented a pilot project of cultural prescriptions, offering participation in a series of specially designed creative workshops to a group of people with burnout symptoms.
The workshops were built in collaboration with experts and researchers from the fields of art and health, and the creative activities were then led by a team of artists from Create.Act.Enjoy, a Cluj-based NGO known for its Art Therapy project. Based on practical exercises using various artistic techniques, the workshops encouraged participants to get in touch and express their emotions and thoughts, with the final purpose of helping them overcome their burnout.
There were 7 specially designed creative workshops facilitated by an artist with a group of 11 people who experienced high levels of burnout before the interventions. All of the participants said they were dealing with negative emotions, dysfunctional thoughts, anxiety and stress that determined physical reactions in the body, as well as behaviours that turned their daily life into a set of challenges.
After the intervention, according to the evaluation and self-evaluation of the participants, there have been significant improvements in their emotional, mental and physical states. Their burnout level decreased from high to medium or low. Moreover, well-being scores nearly doubled after the intervention, showing that participants started to feel better at the end of the programme. At the end of the seven sessions, they were able to transpose some of the techniques they had learned into their daily life routines, to get more in touch with their emotions in order to attain a higher level of well-being and inner comfort.
You can read more about the project results *HERE*
You can also watch a short video about the project *HERE*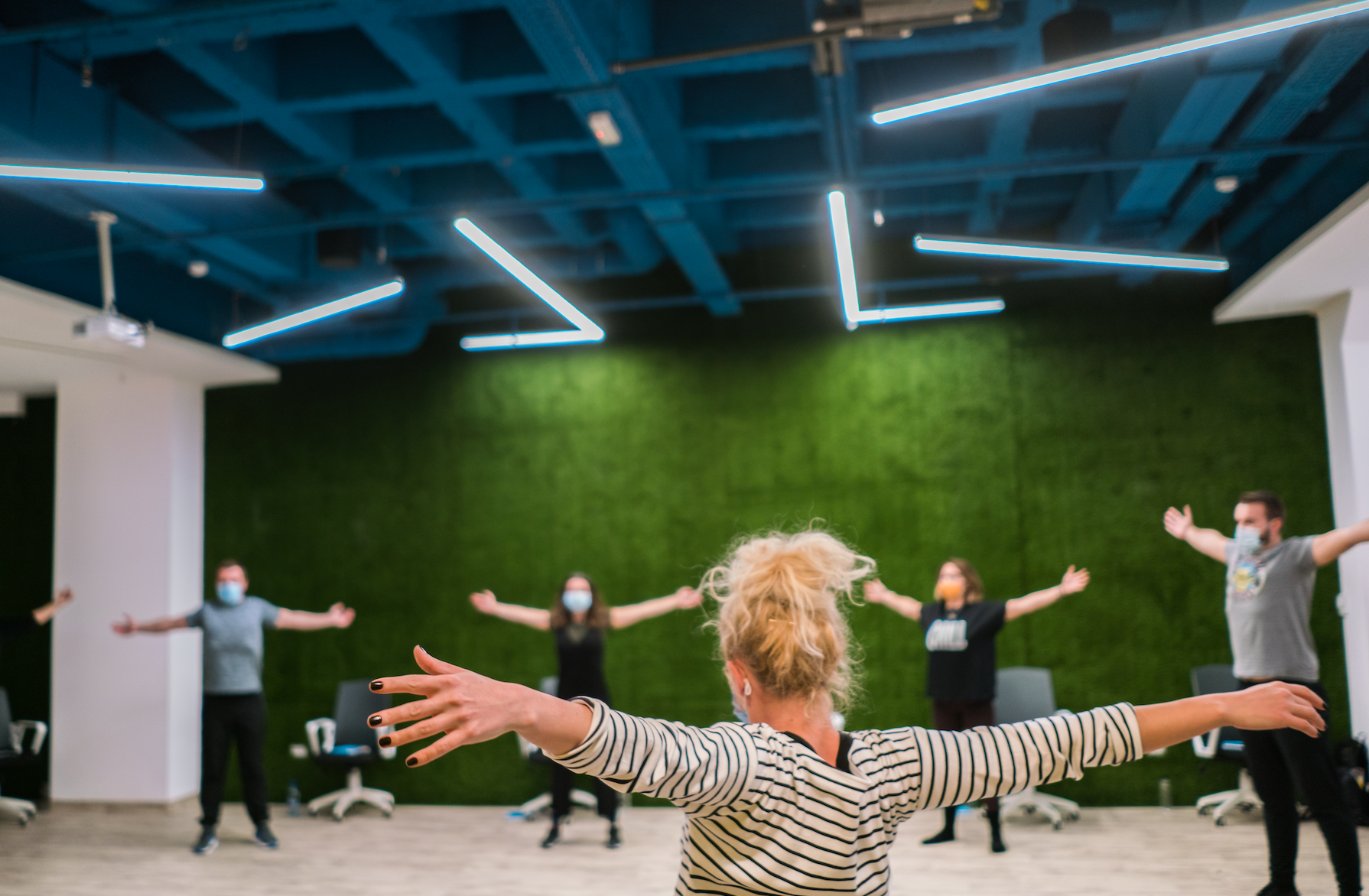 Photo: Ioana Ofelia, Komiti
About Cluj Cultural Centre
Cluj Cultural Centre is a non-governmental organization for culture and sustainable development, and its core belief is that culture makes cities more engaged and human.
Legacy of the city's bid for the European Capital of Culture 2021, the Centre implements an interdisciplinary programme to address several strategic challenges of the society.
The Centre has 116 members: cultural organizations and institutions, universities, associations of the business sector and of the civil society, and the local and regional administration.
You can read more about its activities and projects *HERE*