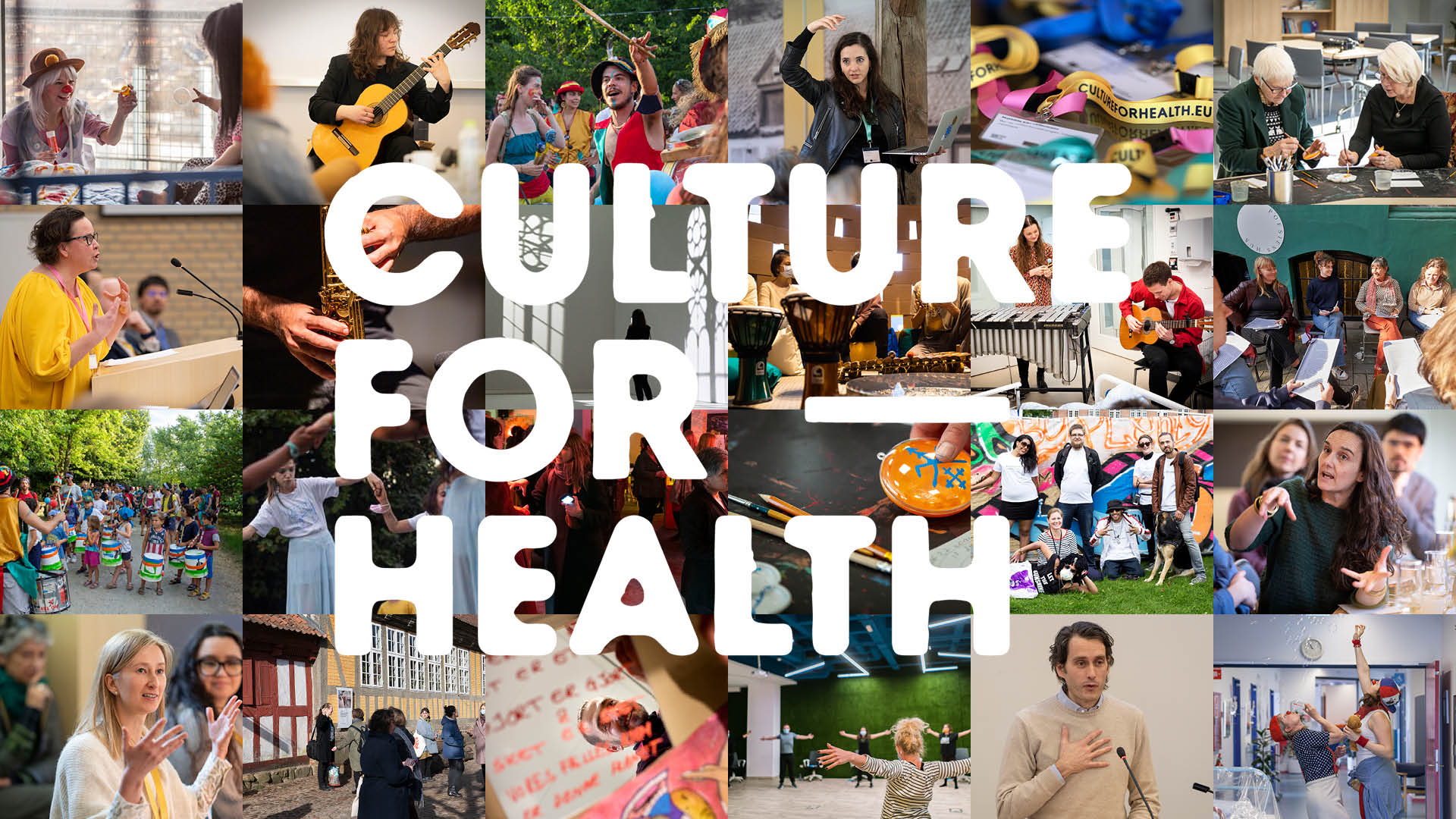 What is the role of culture to improve health and wellbeing? And how can we create change through culture by impacting European policy making? This is the scope of the project CultureForHealth.
Culture for health
& well-being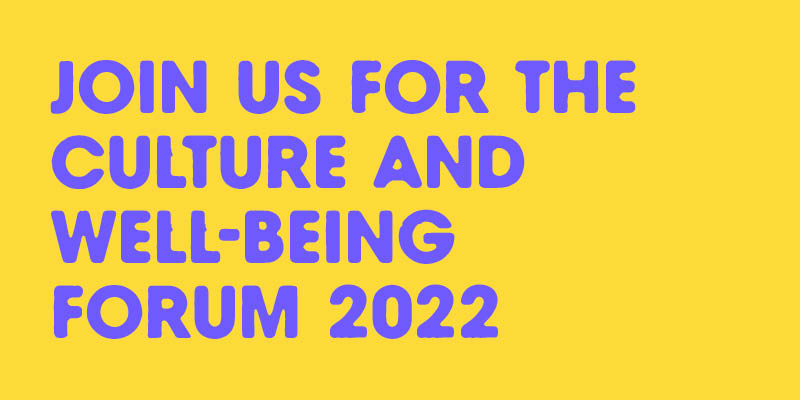 Join us for the Culture and Well-being Forum 2022
Join us for the Culture and Well-being Forum 2022, which is dedicated this year to the CultureForHealth initiative. It will take place on 26-28th October 2022 in Cluj-Napoca, Romania.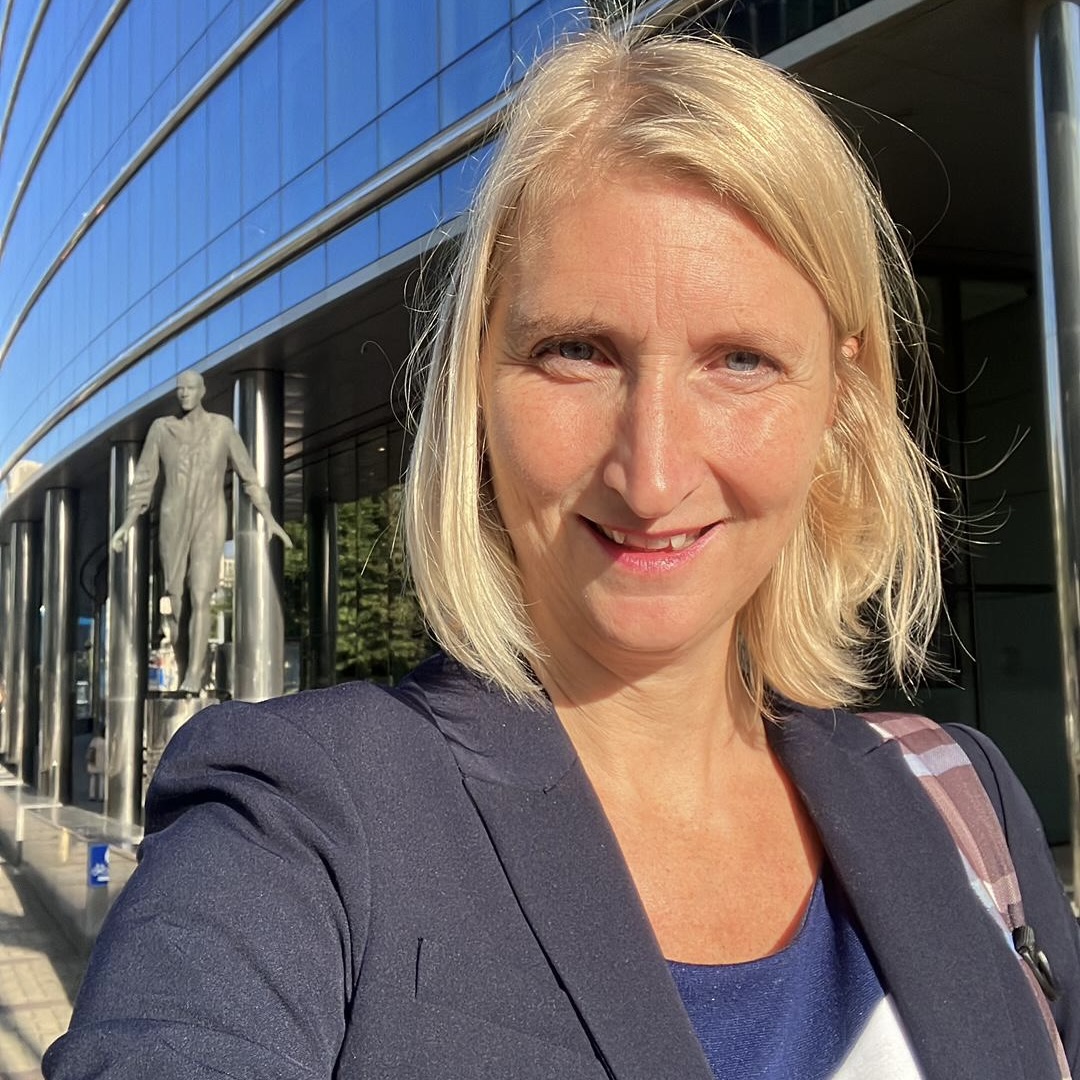 CultureForHealth on the agenda of Cultural Affairs Committee meeting
Today at the EU Council Cultural Affairs Committee meeting, Culture Action Europe's Kornelia Kiss presents the
CultureForHealth
project, focusing on how culture contributes to our health and wellbeing.
She also will give a preview of the evidence collected through the review of 300 scientific studies. This scoping review also includes a set of policy recommendations for Europe. The review will be publicly launched on 16 November.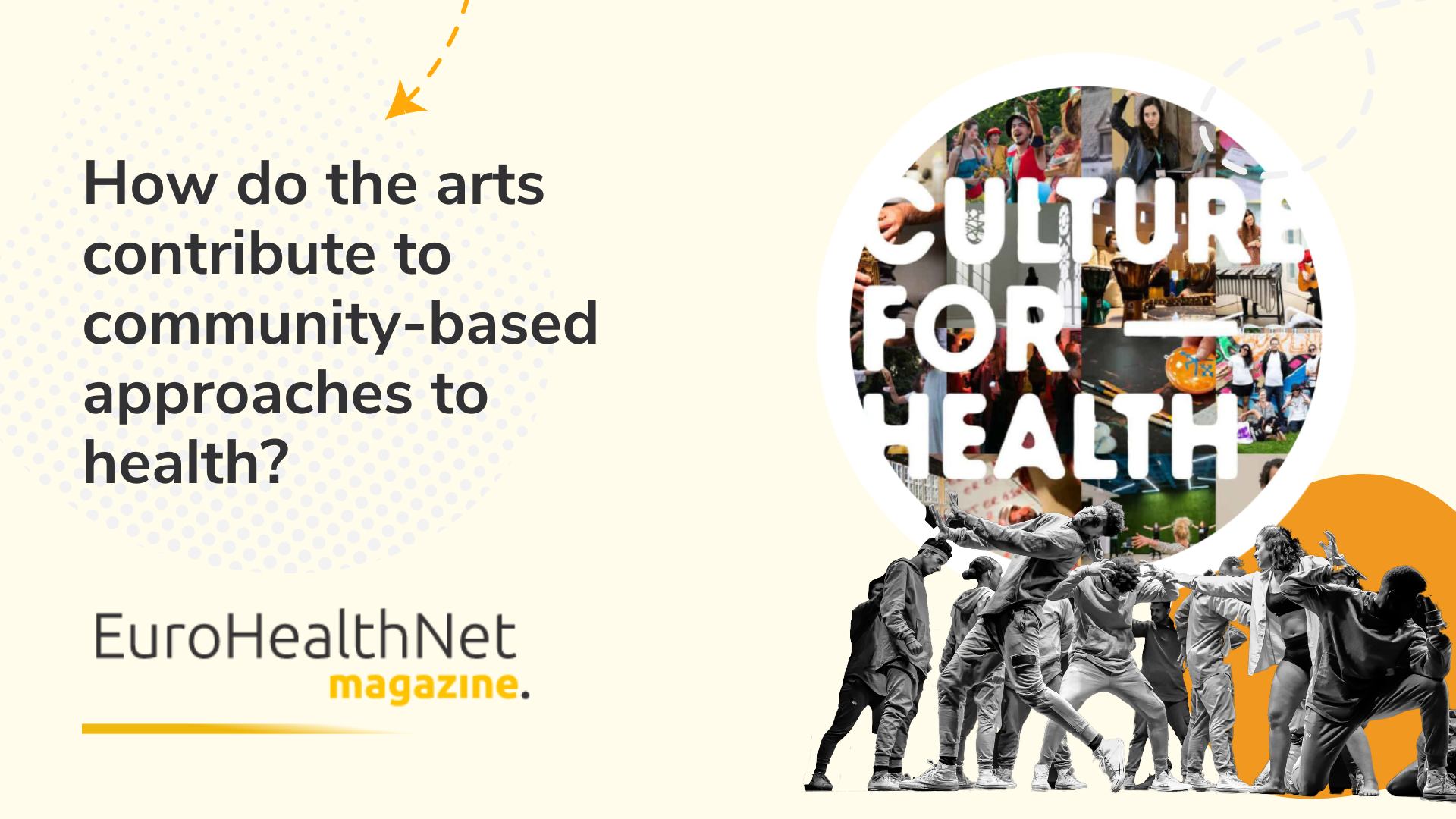 How do the Arts Contribute to Community-Based Approaches to Health?
EuroHealthNet has recently published an interesting article about the CultureFor Health project.
The article tells of the mounting evidence on both a European and global scale that demonstrates how arts, creative and cultural activities can support and strengthen a populations health and societal wellbeing. It also describes some of the CultureForHealth project activities and initial research findings.
The article is written in cooporation between EuroHealthNet's Lina Papartyte, Project Coordinator in Practice, Senior Policy Coordinator, Dorota Sienkiewicz, and Projects and Operations Director for Culture Action Europe, Kornelia Kiss.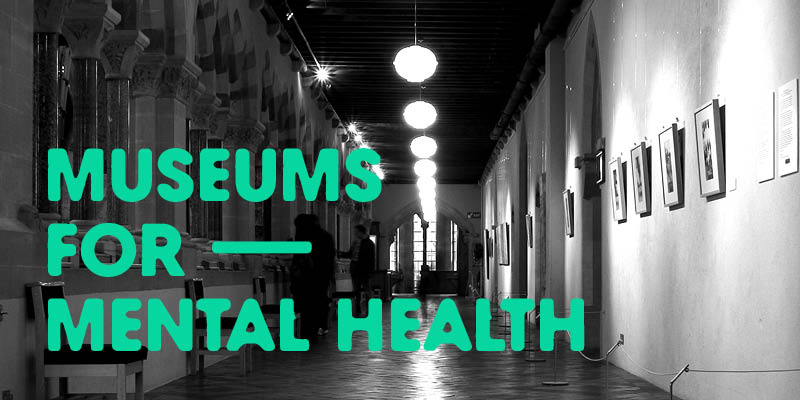 Museums for Mental Health
This morning we received some great news. Starting today, psychiatrists at the Brugmann Hospital in Brussels will be able to prescribe patients with symptoms of depression, burnout, and other mental health issues visits to five museums in the Brussels region.
This initiative is the first of its kind in Europe and will be announced later today by Brussels' culture alderwoman Delphine Houba. "We felt now's the time to do it; the coronavirus reminded us that culture is essential for mental health," Houba told
POLITICO
.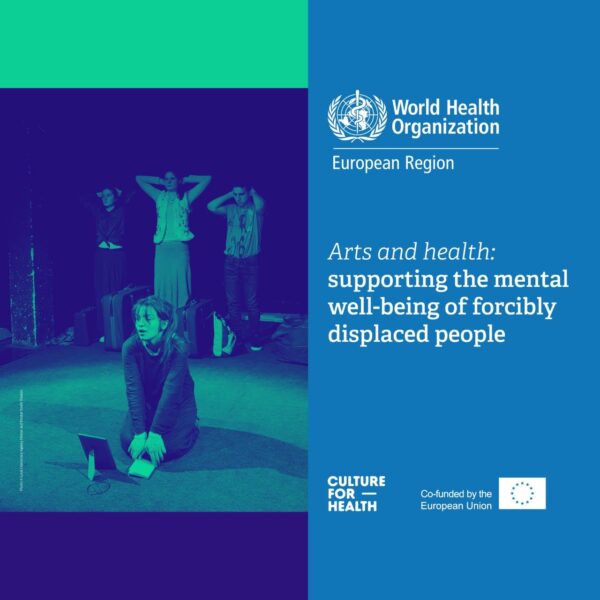 WHO Publishes "Arts and Health: Supporting The Mental Well-Being Of Forcibly Displaced People"
This week a publication by the World Health Organization, and initiated by the CultureForHealth project, was published outlining important ways arts activities can be relevant activities to improve the health and well-being of forcibly displaced people. It also provides calls to action to everyone involved in responding to humanitarian crises, including health workers, policy-makers, relief workers, cultural organizations, arts therapists and artists.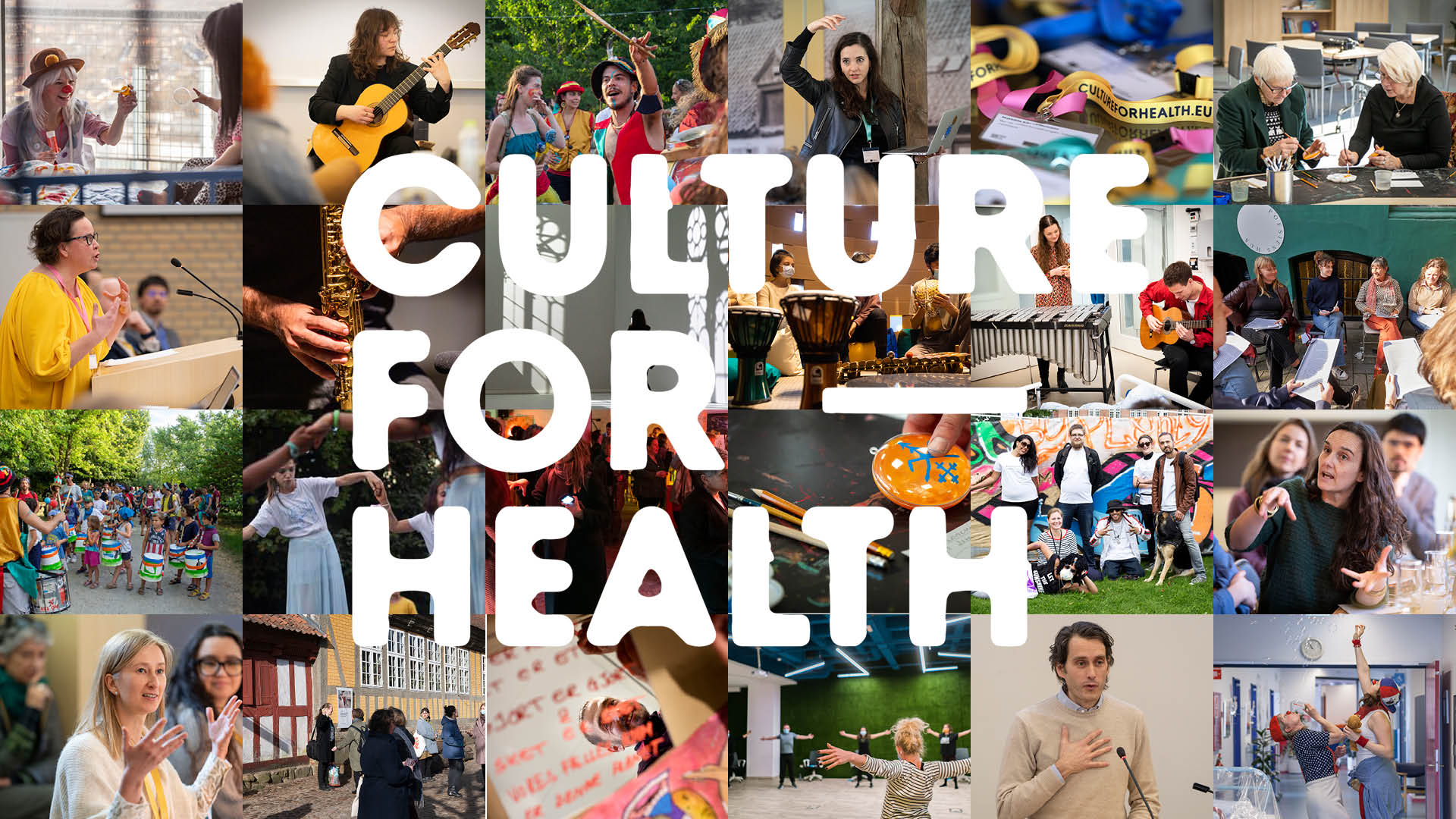 Sign Up For Monthly Newsletters!
Would you like to stay updated on the latest news and work within the field of Culture & Health? Sign up for CultureForHealth's monthly newsletters.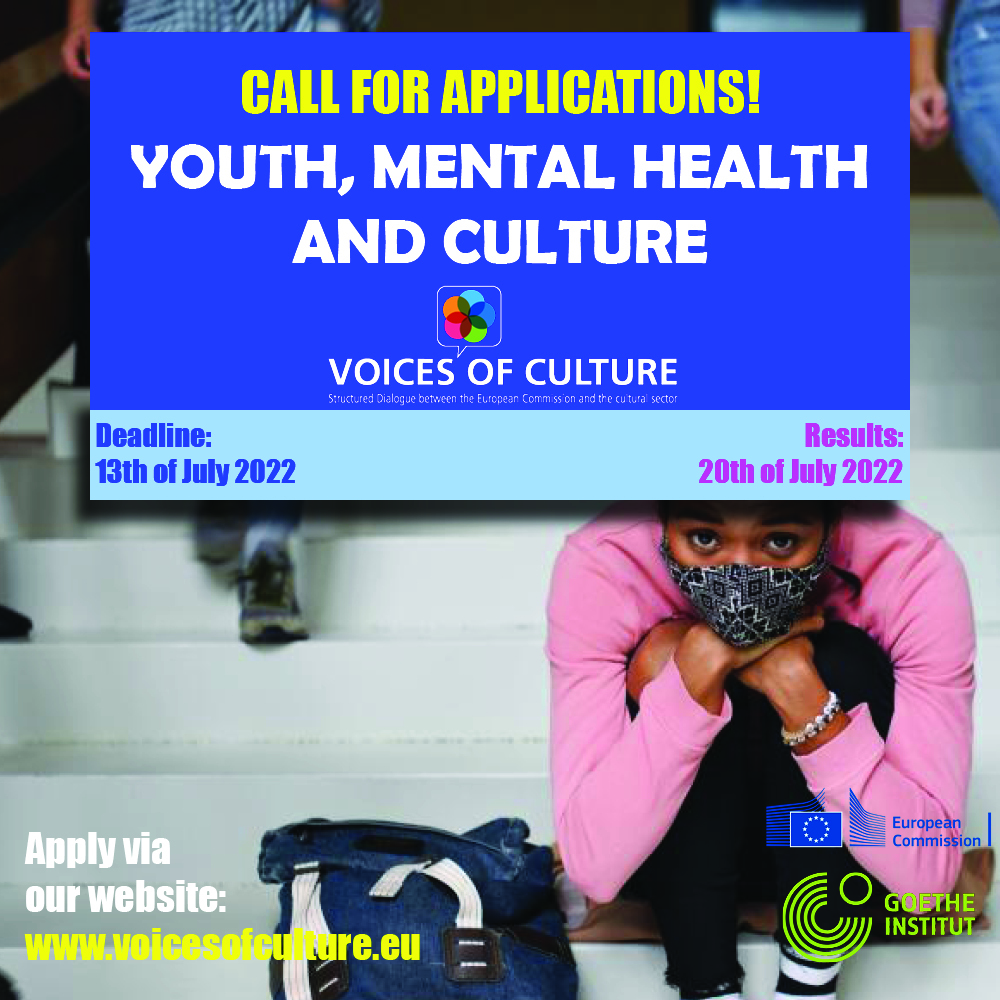 Call For Applications: Youth, Mental Health And Culture
The third topic of Voices of Culture 2021 – 2023 will generate project ideas and policy recommendations for the cultural and creative sectors and decision-makers on the topic of the role of the cultural and creative sectors in improving mental health of young people.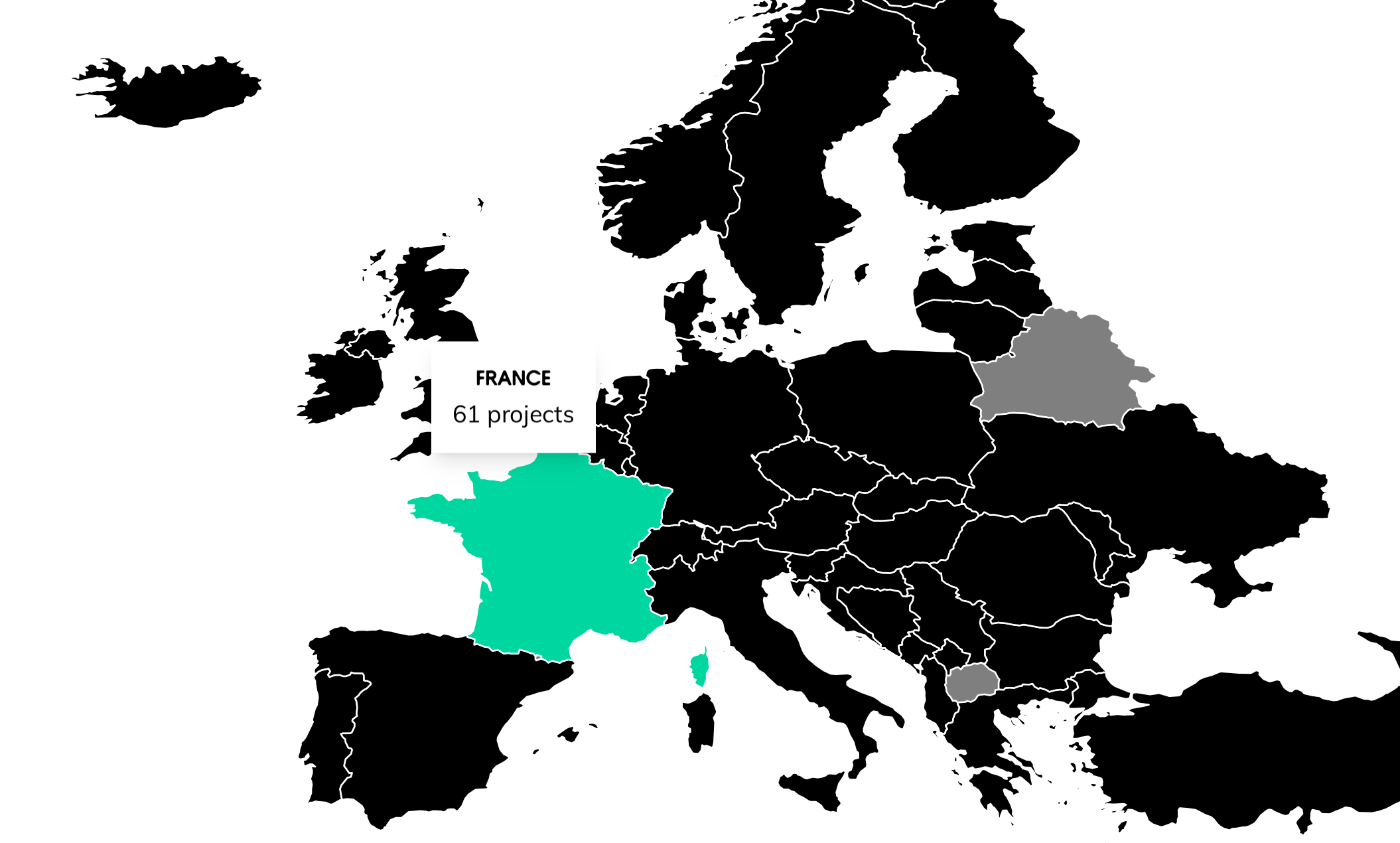 New Large-Scale-European Map And Directory Of Arts And Health Initiatives Is Now Available To Everyone
CultureForHealth has launched a new, free-to-use, large-scale and easy accessible map and directory of Arts and Health projects and programs in Europe and around the world with more than 500 inspiring cases and growing. The project is funded by the European Commission.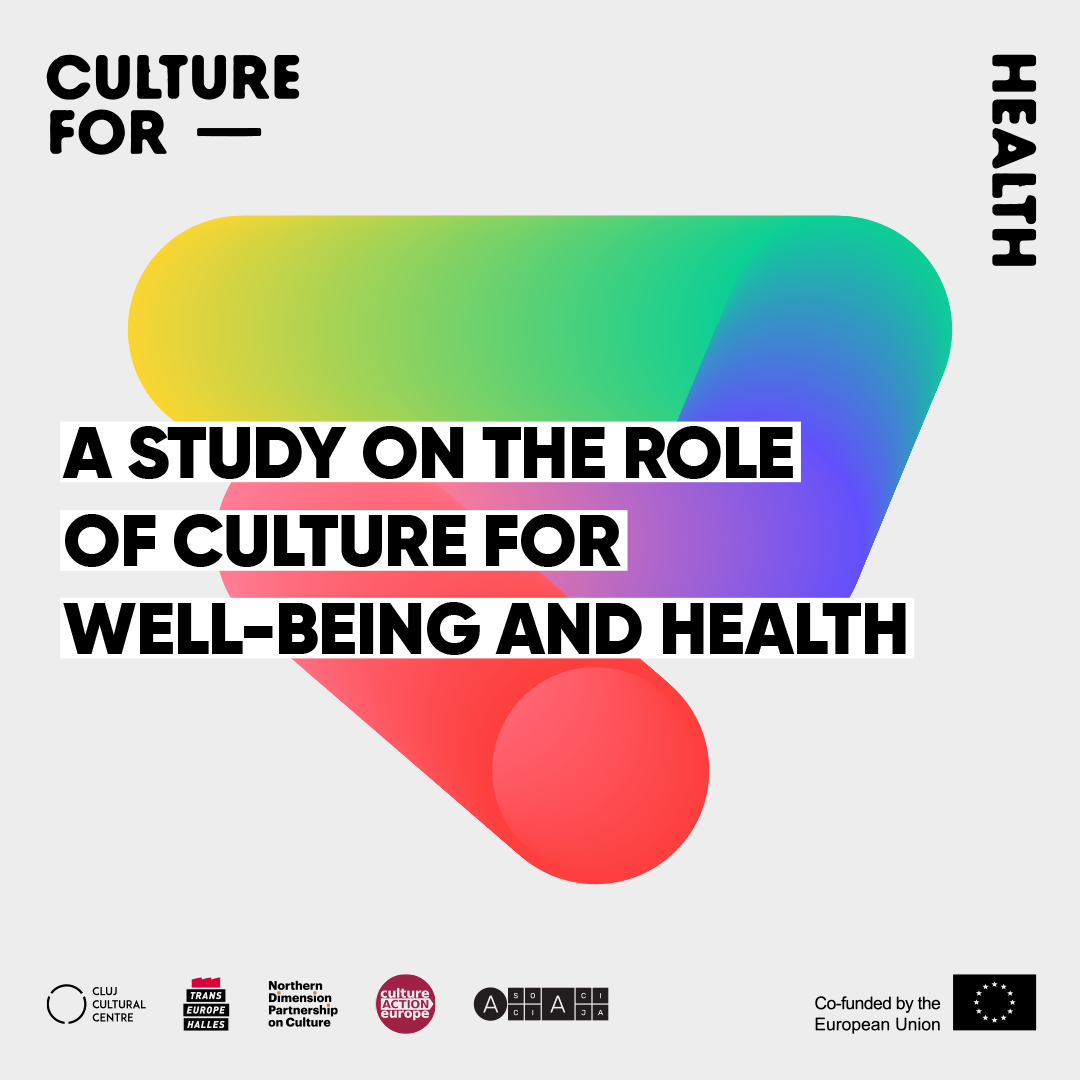 Get your project on the map
We invite you to add your projects on art, health and well-being to our Map (hyperlink to mapping page). Make sure your project gets visibility through our directory of good practices and serves as inspiration of practitioners and decision makers in Europe.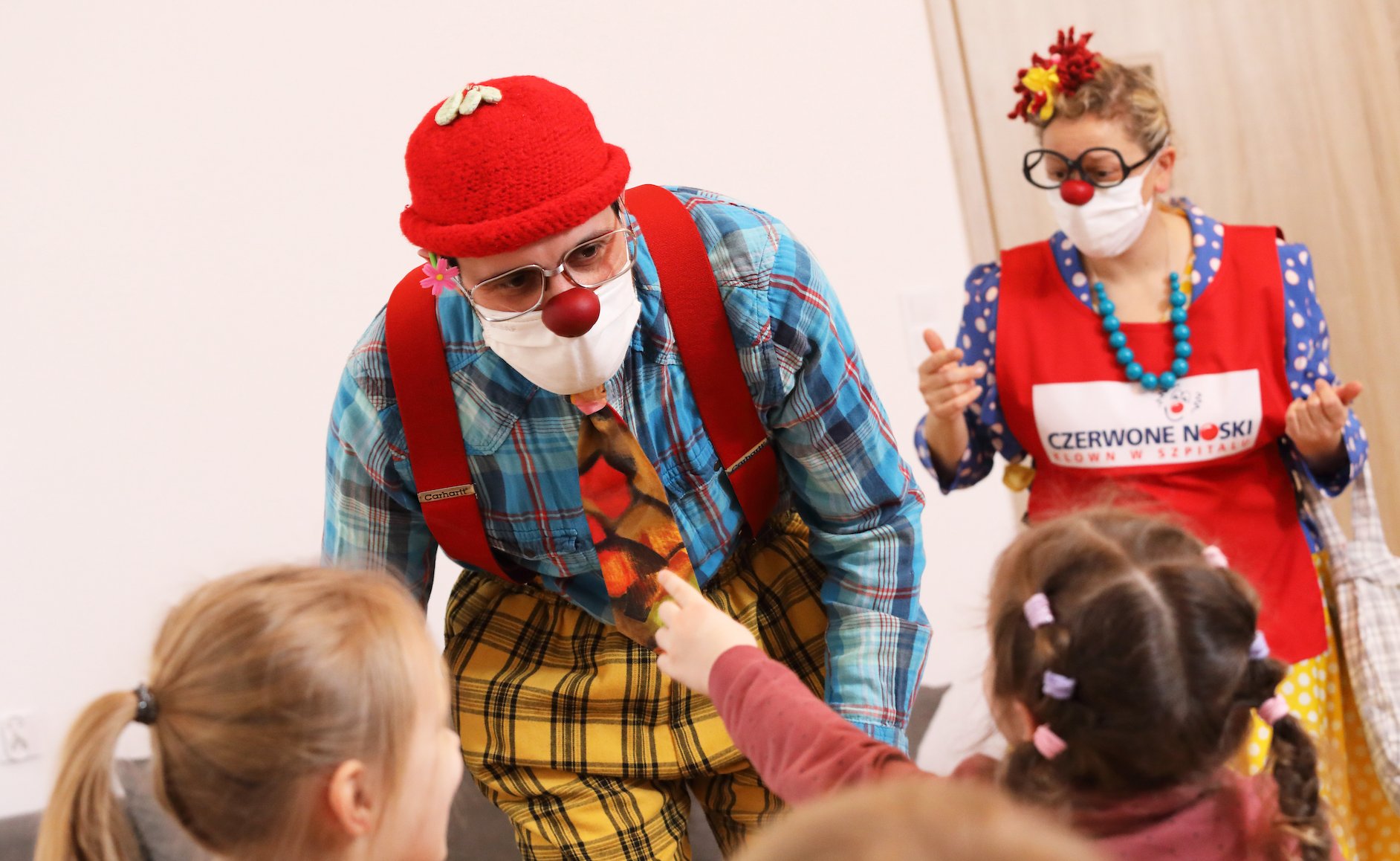 Mental Health Of Refugees And The CultureForHealth Project
In light of the ongoing war in Ukraine and the recent refugee flux - consisting mostly of young individuals - the particular issue of mental health needs of refugees and forcibly displaced people is crucial and timely. CultureForHealth seeks to map evidence of the ways arts and culture can support the mental health and well-being of forcibly displaced people.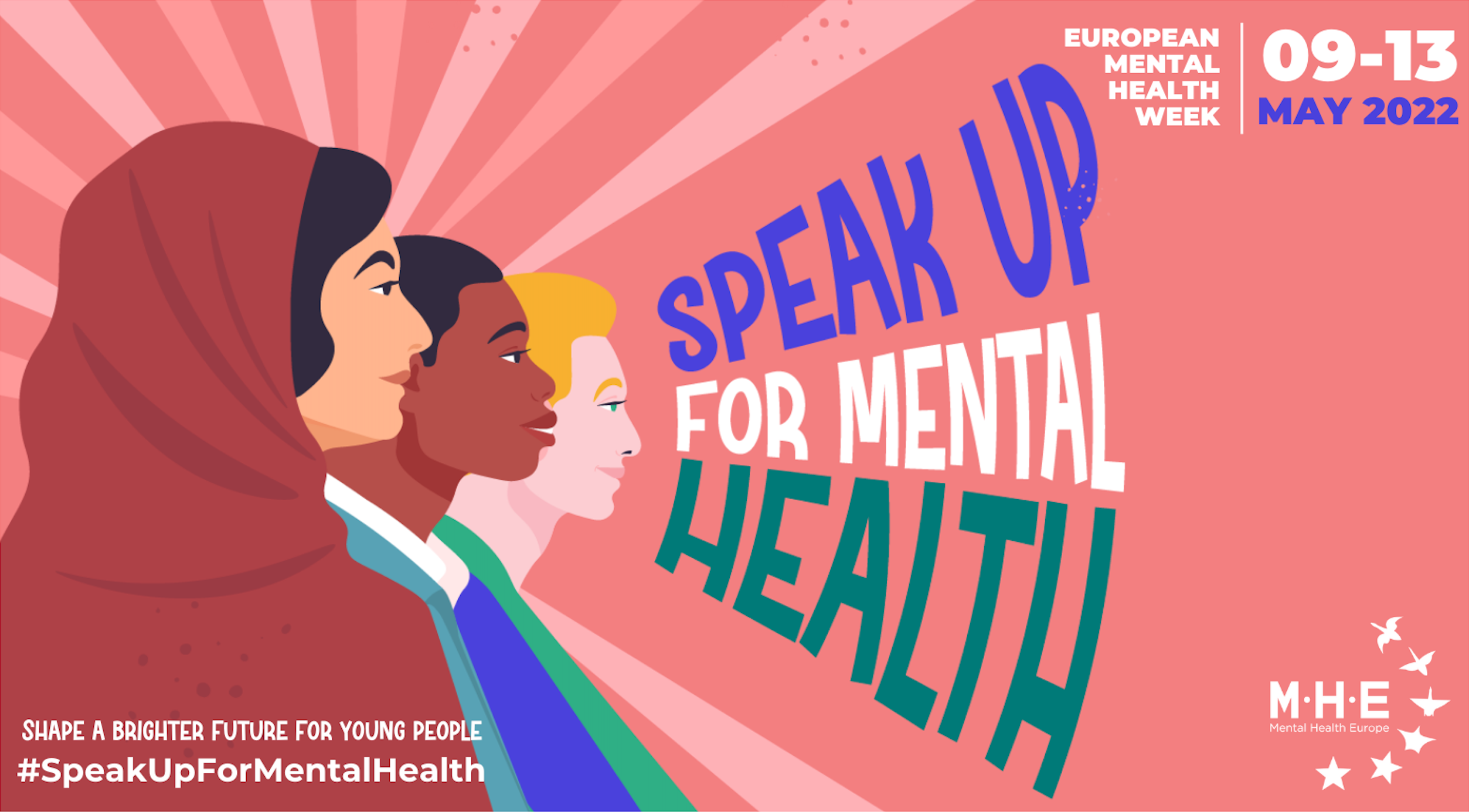 European Mental Health Week: "Speak Up For Mental Health"
Mental Health Europe (MHE) is hosting the third edition of the European Mental Health Week on 9-13 May 2022. The theme 'Speak up for mental health' will shine the spotlight on youth mental health as a high-profile societal issue now and in the future.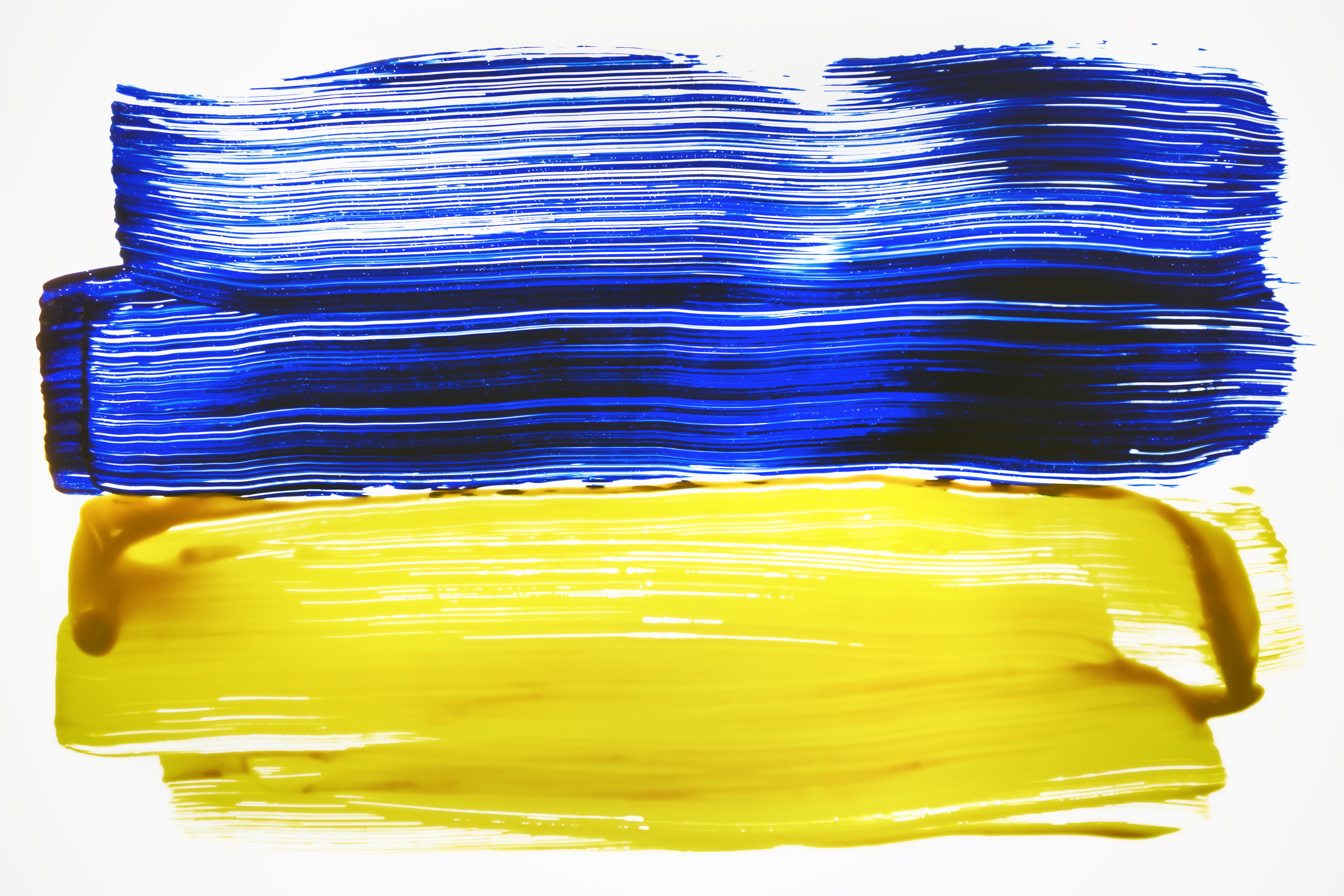 Mental Health Needs of Refugees - How Arts & Culture Can Help
Culture Action Europe, The World Health Organisation, University College London and the partners of the CultureForHealth project are collecting key evidence and case studies relating to how arts and culture can support mental health and provide support for refugees.